Nina Dobrey with Hair Extensions
Photo Credit: Marilyn and Beverlys
How can you wear your hair with extensions?
This is a great question to ask. If you're going to drastically change it up for the holidays, you at least need to know what to do once you have awesome hair.
Big, loose waves are always in and they pair perfectly with a LBD and your highest heels (to reach the mistletoe, of course!).
In my opinion, long hair is hot! Hair extensions add a few extra inches and volume, so paired together you can create a great natural look with some added length. Rock that hair and pair it with a cute blazer, sequin top, and your best jeans.
Lauren Conrad Long Hair Extensions
Photo Credit: Become Gorgeous
This last look is my favorite and that's not because I rocked it at my senior prom. Try the low, side ponytail with lots of curl. This glamorous look is great for that perfect dress that you've been saving to wear all year. It's elegant and with the right amount of bobby pins, will stay till the ball drops at midnight. Look for hair extensions that have a curl already added to them.
Where can I get high quality hair extensions?
If you want hair extensions, you're going to need to know where to look. Luckily, if you're reading this blog, you're one step closer to great hair extensions. NewTress is your one stop shop for hair extensions. Looking for clip in or even sewn in extensions? Check out the great looks and the affordable prices that will have you quickly loading up your cart.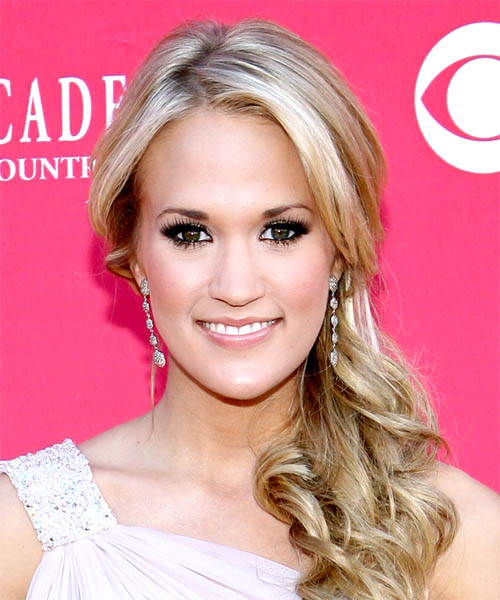 Carrie Underwood Low Side Ponytail
Photo Credit: Hairstyler
Check out the link to see what extensions are next on your holiday to buy list: http://newtress.com/hair-extensions
How do I care for hair extensions?
Treat your hair extensions, just like you would your natural hair. Treat it with love, care, and gentle brush strokes. If you're interested in washing your extensions, use a moisturizing shampoo that will keep your extensions looking great and feeling soft. Don't apply excessive heat to your hair extensions. Get away from straightening and blow-drying your extensions on a daily basis. The extra heat can cause them to melt, become brittle, frizz up or loose their curl ( just like normal hair ).
Lastly, enjoy your new look. Be the envy of all your friends and family and make this year, your year!
Hair Truthinblacknwhite
Samantha Reba is a recent graduate of Fairleigh Dickinson University where she majored in Creative Writing and had minors in Journalism, Literature and British Studies. Recently she acquired the position of Junior Writer at Artcraft Health Education. She is excited to start off as a guest hair and beauty blogger for Newtress. Samantha runs her own blog Truthinblacknwhite and is a contributing writer and Junior Editor for The Celebrity Café. Samantha loves to travel and sample wine. Connect with Samantha through Google Plus account, her personal blog and @_samanthareba.